The Ups and Downs of Growing Older: Beyond Seventy Years of Living
The Ups and Downs of Growing Older: Beyond Seventy Years of Living examines the complexities and crises brought by growing into the oldest-old phase of life. In this book, Viola B. Mecke looks into the difficulties encountered by older people — the loss of health, energy, memory, social relationships, etc. — and the creative approaches they make to these life changes. Understanding the awful normality of changes will enable some acceptance for adjustment to changes, and lessen the confusion, anxiety, and depressive reaction for the person, the family, and friends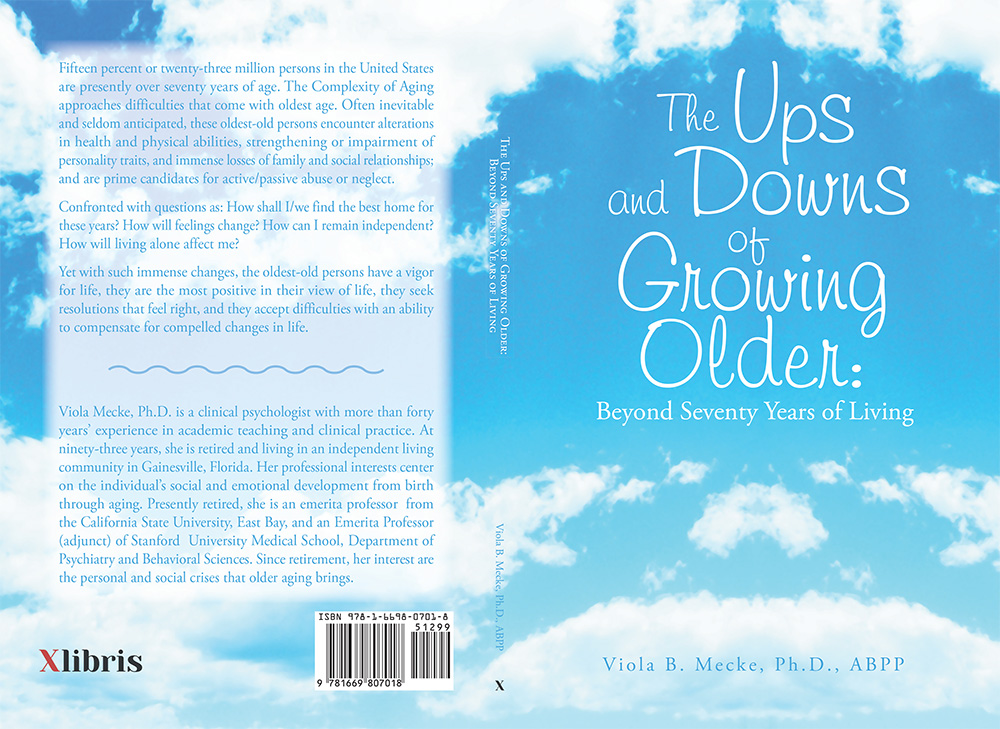 ---
Aging Wisely: Facing the Emotional Challenges from 50 to 85+ Years
Aging Wisely: Facing the Emotional Challenges from 50 to 85+ Years has emerged from Viola B. Mecke's experiences of growing older. She has become increasingly convinced that feelings are the predominant force behind our actions, directing our choices and selecting our social relationships. Her practice as a clinical psychologist centered on helping patients face those feelings that bind them from happiness in their lives.
Satisfaction with life calls for an emotional balance that brings contentment and quietude, and nurtures secure feelings. It requires accepting our positive strengths and our personal limitations to come to terms with ourselves. She hopes these thoughts will help the reader find that emotional balance, which ensures contentment and gratitude for life itself.
The illustrations that she has used in this book are partly from her own experiences, as she has grown older. The names of all others have been fictionalized to conceal their identities. While her family members may recognize themselves, she has their permission to tell some of their stories. It is her hope this book will open pathways for greater pleasure and quietude in this last path of life.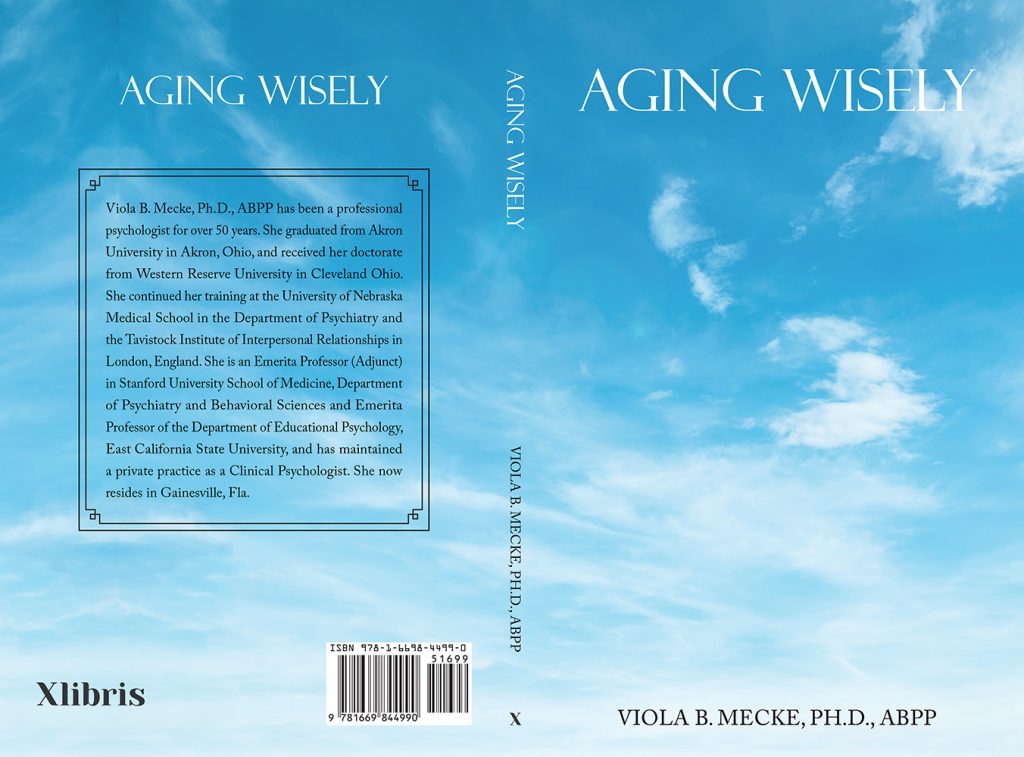 ---
THE UPS AND DOWNS OF AGING BEYOND SEVENTY YEARS
Life grows ever more complex as each choice is shadowed by the loss of future time. Hope, a positive attitude, becomes mellowed in accepting the nearing of the end.
Two psychological periods emerge: the first is described as the Summing-Up Period and the second as the Encore Phase in life. The Summing-Up Period of life brings a driving force to attain a congruence of forces within oneself, complete unfinished personal tasks and fulfill unsatisfied experiences, and compassion, a wish to give others, now encountering once-familiar problems, with compassion and understanding. The Encore stage of life may be more physically passive, but it is a time of sayonara, of saying goodbye with gratitude and forgiveness for all; of serene-ness, an acceptance of all life has given, even as sorrows increase, and of soliloquys, a review of life. All are diffused with gratitude and solace for others.